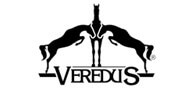 MAGNETIK WRAPS
Description
Therapeutic wraps equipped with 6 neodymium magnets 2400 G each. The wraps are for fetlocks. They are made of neoprene lined with lycra. Combination of these materials guarantees the highest comfort of use for the horse.
What is more, the wraps:
- reduce pain and swelling,
- boost blood circulation,
- improve the elimination of toxins,
- boost regeneration processes.