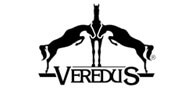 TRC VENTO SAVE THE SHEEP BOOTS REAR
Description
Rear boots fastened with solid velcros. They have double ventilation. On the inside, they are lined with sheep fur that was obtain without causing harm to the animals. The boots are suitable also for horses with very sensitive skin.
Benefits of the "save the sheep" wool:
- you can wash it in a washing machine and it will dry quickly,
- minimal risk of injury,
- it fits to the anatomical shapes more easily than the traditional sheep skin,
- it maintains its properties and good look for long (traditional sheep skin goes brown, dries, and becomes stiff).
In the offer you will also find front boots.