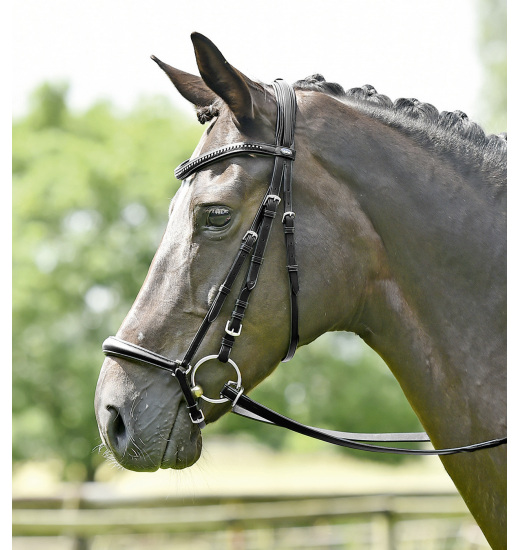 BRIDLE HEIDELBERG
Product code - 120851.X18.946.
Description
High-quality pro-nature
bridle
: it is made of vegetable-tanned leather. This bridle has a softly lined Hanover noseband and an occiput strap that evenly distributes pressure, improving the horse's comfort. It has an elegant browband with shiny crystals. The throatlatch is adjustable on both sides. Fittings made of stainless steel. It comes in set with tape reins and stops with small gaps, which allows for precise grip.