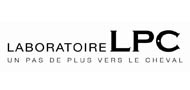 HYDRACTION ELECTROLYTES 1L
Description
Laboratoire LPC - Hydraction is a liquid solution of an electrolyte that boosts the horse's organism regeneration. The horse excretes high amounts of salt along with water when he sweats. The salt is called electrolytes and they are necessary for the proper functioning of each cell of the horse's body and for hydrating the organism.
When the horse is sweaty, he becomes dehydrated and loses electrolytes, which results in him losing his physical potential and comfort. The LPC Hydraction product, due to specially designed composition, supplements the glucose and sodium deficiencies, at the same time preventing stiffness and muscle pains.
Usage recommendations:
Every time in a situation when the horse sweats or is tired. E.g. during training, rivalry, races, transport, high temperatures, or in stressful situations.
Dosage:
Dilute 60 ml of the product with water or fodder that you will administer after physical effort.
Composition: sodium chloride, potassium chloride, magnesium chloride, apple cider vinegar.

Package size: 1 L