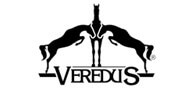 PHLO GEL WARMING GEL
Product code - PHG05
Collection - Classic
Description
Assists in the relief of muscle and tendon infl ammation.
Tones and relaxes, promoting muscle and tendon recovery. Ideal for massaging before competitions, especially during cold period.

Active Ingredients

• Methyl salicylate: with outstanding anti-infl ammatory action.
• Essential oil of marjoram, lavander eucaliptus, geranium, cypress, myrth, arnica: invigorating blend.
• Camphor - Arnica.