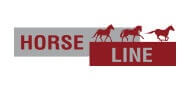 HORSE FIBRE MIX
Description
Horse Fiber Mix is a feed supplement to the daily diet of the horse with fiber, vitamins and minerals.
METHODS OF USE
Ration for a 500 kg horse per day divided in 3 meals:
HORSE FIBRE MIX : 3,9 kg (8,7 liters). Meadow hay:5 kg (provides long digestible fibers). On straw bedding. Unrestricted clean water. Rations to be modulated according to the state of the horse and the intensity of activity. Store away from moisture and rodents in a clean, ventilated area.

INGREDIENTS
Barley flakes, alfalfa, wheat bran, oat husks, oats, corn flakes, cane molasses, minerals, vegetable oil, vitamins, trace-elements.