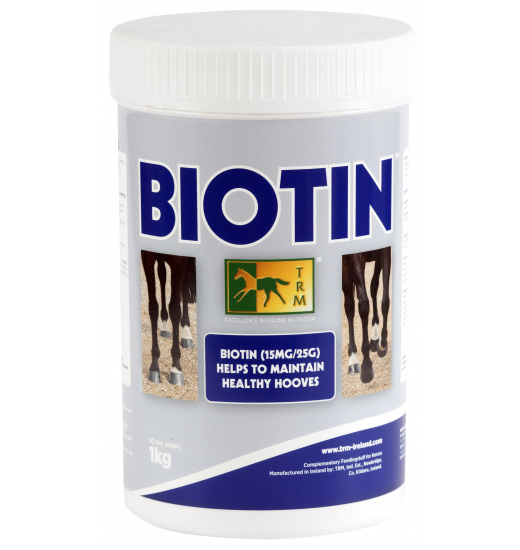 BIOTIN
Description
If the hoof's edge lacks the right nutriments, certain abnormalities might occur, like cracks or fragile, breakable hoofs. The most critic vitamin during the growth process and hoof's regeneration is biotin, belonging to the B group vitamin. It is a water-soluble vitamin and, even though the good grass is abundant with it, other fodders lack it and it is recommended to constantly supplement a horse with it. What is more, biotin enhances the quality of bristle, making it shiny.
Dosing: 25 g per day (packaging of 1 kilogram is enough for 40 days for 1 horse).
Composition: biotin 15 mg for 25 g.
Packaging: 1kg.