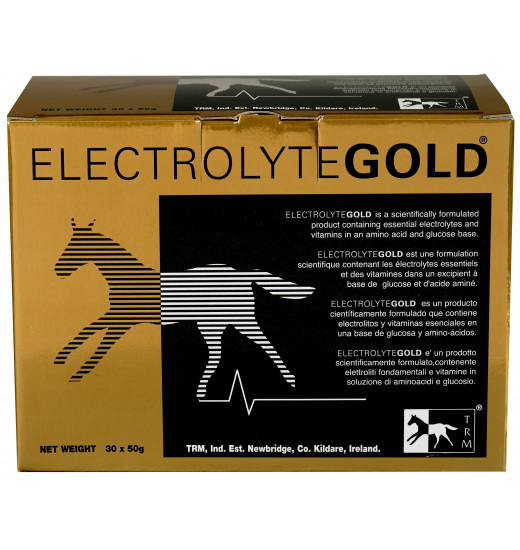 ELECTROLYTE GOLD
Description
ELECTROLYTE GOLD – suplement of electrolytes
Horses cool their organism mainly by massive sweat, which results not only in water lose but also lose of important electrolytes. Their low level might cause weak results from following reasons: dehydration, muscles problems, and accumulation of lactic acid in the muscles. Lose of electrolytes significantly rises during hot period and increased physical activity.
Composition: Sodium chloride, Sodium citrate, Potassium chloride, Magnesium sulfate, Calcium carbonate, Vitamin C, Vitamin E, Glycine, Glucose.
Dosing: add one sachet to a fodder – 50g/per day.
Packaging: 30 sachets x 50 g of powder or 200 sachets x 50 g