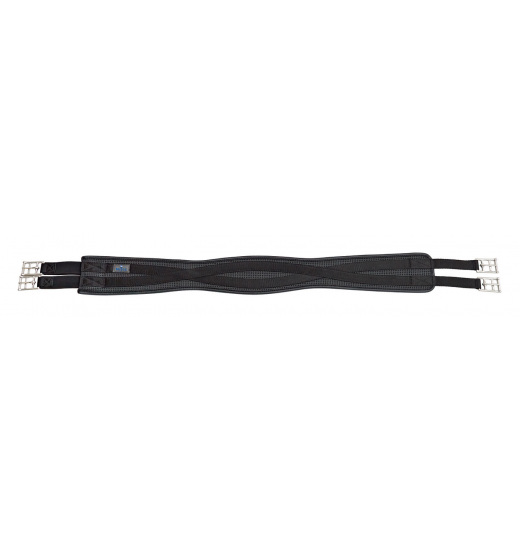 SADDLE GIRTH VINYL-LONG ELASTIC
Product code - 115512.040.149.
Description
Long
girth
made of smooth vinyl, very easy in maintenance. It has round seams, which do not chafe or irritate. Anatomical shape around the elbows provide freedom of movements. This girth has buckles with bushes and rubbers on one side, which simplify its fastening.