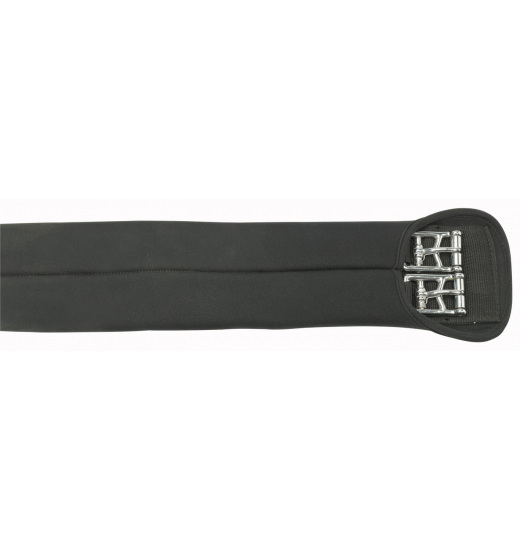 SADDLE GIRTH PRO SOFT-DR
Product code - 115517.040.099.
Description
Dressage
girth
made of very thick synthetic rubber with a sensuous layer of nylon jersey. It does not have any sharp edges and does not chafe. This girth is easy to keep clean. Its buckles with bushes simplify its fastening. Width - 11 cm.