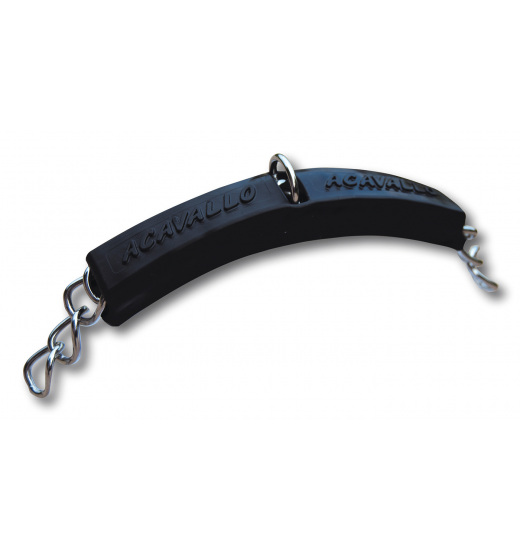 CURB CHAIN COVER GEL ACAVALLO
Product code - 149506.040.D98.
Description
Pelham chain or curb bit cover gel. It is made of durable material, filled with special gel that provides the horse with comfort and protects him against too great pressure on the jaw. It is easy to keep clean. Fastened with velcros.