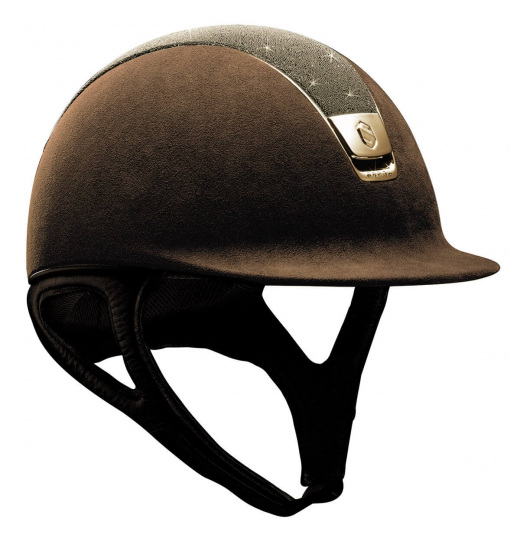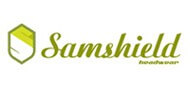 TOP CRYSTAL / GOLDEN CHROME 5 / BROWN PREMIUM HELMET
Sex - Unisex
Collection - Premium
Shell - alcantara
Top - Swarovski crystals
Trim - chrome

Description
Exclusive Samshield helmet. Top decorated entirely with Swarovski crystals with golden chromed Trim, finished with 5 Swarovski crystals and a shell made entirely from brown Alcantara.
Samshield guarantees elegance, comfort and safety! Samshield Helmets are designed and hand-finished in France. Offer maximum comfort and are certified in accordance with the standards and norms
EN 1384 (European Normes - Helmets for Equestrian Activities),
ASTM (American National Standards Institute)
SEI (Safety Equipment Institute).
Parts of the head, covered by the helmet are fully protected against impact. Instead of unsightly external holes Samshield helmet has front and rear channels, which provides optimal air flow that protects against excessive heating of the head. The helmet is easy to fit, thanks to a removable sponge cartridges of different sizes, four-point mounted.
Time left for this offer: