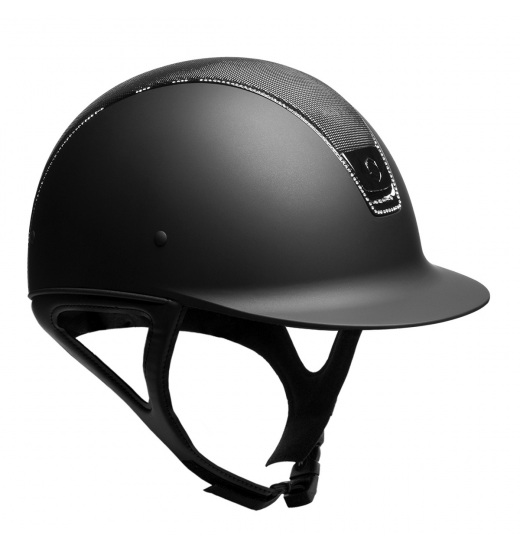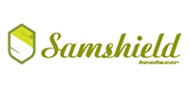 SHIMMER TOP / BLACK TRIM / 255 SWAROVSKI / BLACK CHROM / BLACK SHADOWMATT HELMET
Sex - Unisex
Collection - Shadowmatt
Shell - shadowmatt
Top - shimmer
Trim - chrome
Swarovski crystals on trim - 255 Swarovski

Description
Shadowmatt helmet made of black, scratch-resistant polycarbonate. Its top is covered with Shimmer material. This material is made of high-quality Italian leather, which was polished and pressed in coarse pattern at the last stage of its processing. Its trim and shield are in black chrome colour. The helmet is trimmed with 255 Swarovski crystals.
The polysterene of varying thickness which lines the inside of the helmet excellently absorbs energy produced during shocks. Additionally, this helmet has an insert attached on studs. The insert is made of a special sponge that forms to the rider's head shape, which provides solid and comfortable fit of the helmet. The inserts can be washed in 30 degrees Celsius.
This helmet has a discreet, but very efficient ventilatory system. It begins under the shield and ends at the back of the shell, due to which colder air gets into the helmet, goes around the head and removes heat excess to the outside.
Samshield helmets are exclusive products, and only the highest-quality materials are used in their production. What is more, they are trimmed by hand. That all guarantees the highest precision of making. The helmets will meet expectation of the most demanding riders.
Used materials and its construction provide perfect protection of the most delicate parts of the head.
The helmets are allowed in every competition. They meet all the most important safety standards:
CE VG1 01.040 2014-12
SEI ASTM F1163-15