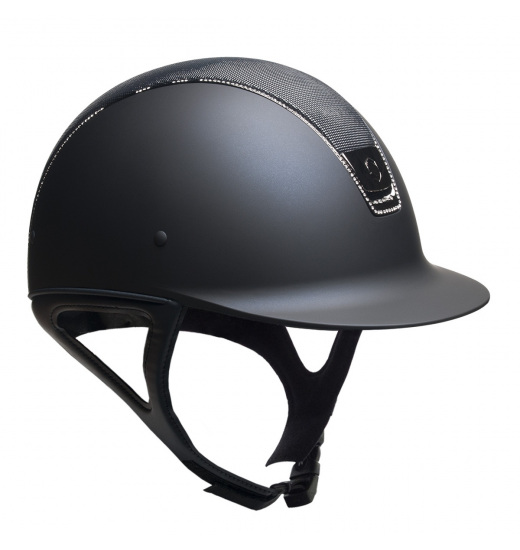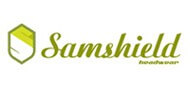 SHIMMER TOP / BLACK TRIM / 255 SWAROVSKI / BLACK CHROM / NAVY SHADOWMATT HELMET
Sex - Unisex
Collection - Shadowmatt
Shell - shadowmatt
Top - shimmer
Trim - chrome
Swarovski crystals on trim - 255 Swarovski

Description
Shadowmatt helmet made of navy blue, scratch-resistant polycarbonate. Its top is covered with Shimmer material, which is made of high-quality Italian leather. This leather has a characteristic texture due to its unique processing (polishing and pressing with a coarse pattern). Its trim and shield are in black chrome colour. The helmet is additionally decorated with 255 Swarovski crystals.
The helmet is covered with polysterene of varying thickness from the inner side. This allows for excellent absorption properties. This helmet has a system of interchangeable liners attached on studs. Such system allows you to keep the helmet clean. The liners can be washed in 30 degrees Celsius.
The helmet has a very efficient ventilation, which works perfectly even on the hottest of days. It huge asset is that it has inlets composed in the stylistics of the helmet.
Samshield helmets will meet expectation of the most demanding riders, as the highest-quality materials are used in their production and each helmet is trimmed by hand. All this guarantees that the rider's head will be protected properly/
Due to the fact that his helmet meets all the currently efficient certificates, it can be used on every competition:
CE VG1 01.040 2014-12
SEI ASTM F1163-15
Time left for this offer: