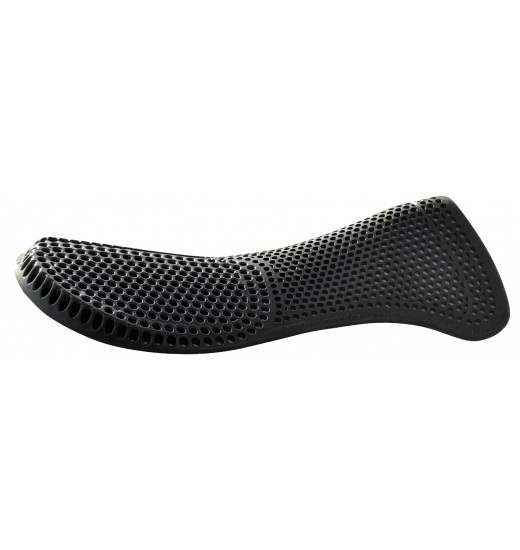 GEL PAD SPEZIAL REAR ACAVALLO
Product code - 116703.040.777.
Description
Correcting back saddle pad (up to 30 mm) made of special soft gel material of 8 mm thickness. It optimally distributes pressure on the horse's back, cushions impacts and stabilizes the saddle. This pad perfectly adjust its shape. Especially recommended for horses of weak muscles, or for horses with senile spine curvature. On both sides there is a non-slip surface, which prevents the pad from shifting. To use directly on the horse's back or on a saddle pad. Due to perforations, it excellently drains sweat, preventing sitfast and overheating, at the same time it also provides air circulation. Easy in maintenance, you can wash it in a washing machine in 30 degrees Celsius. It's light, safe for the horse's coat and skin, does not contain silicone.