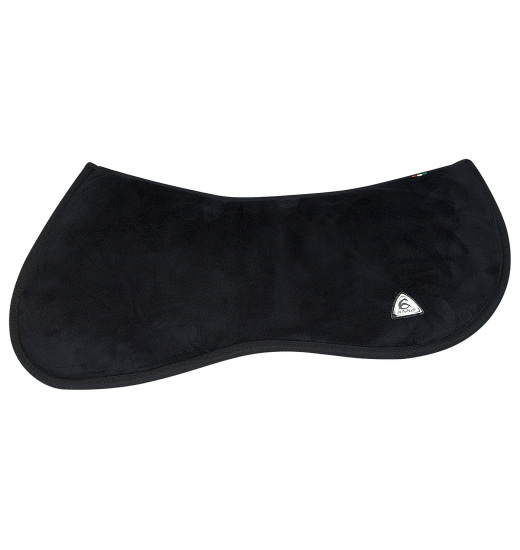 MEMORY PAD ACAVALLO
Product code - 116705.040.743.
Description
High-quality saddle pad. It has a special foam filling, which perfectly adjusts its shape to the horse's back, and an anatomically adjusted spine tunnel. It prevents the saddle from shifting and provides stable position.
This pad perfectly cushions impacts and its filling has memory shape. Its surface layer is made of synthetic non-slip suede. It is durable and easy to keep clean, as you can wash it in a washing machine (delicate washing up to 30 degrees Celsius).