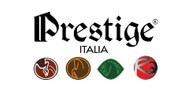 HAPPY PONY SADDLE
The availability of the saddle will be confirmed by an Equishop stuff
Infoline: +48 784 970 857
The availability of the saddle will be confirmed by an Equishop stuff
Infoline: +48 784 970 857
Description
Lightweight, versatile saddle allowing the youngest adepts riding comfortably and safely. A special fitting system allows to adjust the saddle for all breeds of horses.
"Children especially need a fitted saddle in order to obtain a deep and confident seat. It is also important to designed the saddle tree in a way not to give to unnecessary burdens to thighs and especially hip joints. While designing this saddle had applied special efforts to ensure that all the parameters have been met"
Prestige Saddlefitter.