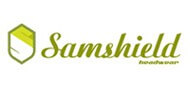 SAMSHIELD ICONPACK BACKPACK
Description
Samshield created their first backpack designed for equestrians. Iconpack is a product designed in cooperation with Samshield's ambassadors from all over the world. By gathering their ideas, a unique product was made, which meets needs of all equestrians. This backpack was equipped with the following:
- side pocket for a bottle, spray, or preparation of your choice,
- side pocket with welt for small elements such as nails, sugar cubes etc.
- big compartment with waterproof cover and zipper, perfect for a laptop, tablet and all sorts of documents,
- additional preventive stripes for holding a whip,
- upper zipped pocket for coins, gloves, keys, wallet or credit card,
- pocket for sunglasses
- detachable pocket for camera or smartphone.
Front compartment is elastic and allows you to store a helmet in it. This backpack has two main compartments: standard and the other covered with mesh, which allows you to store your shoes or other equipment needed for competition.
Iconback was made with the application of special polyester - 1200D - very durable and waterproof.
Back side of the backpack was adjusted to prolonged time of wearing it, due to soft elements and its anatomical profile. Arm stripes are elastic, regulated and comfortable. This backpack was also equipped with front stripe that allows you to wear it even while riding.
The Iconback backpack also has a special waterproof cover which you can pull on the backpack from a special, hidden lower zipped pocket. This cover is attached to the backpack on a small stripe, due to which it will not fall over while riding.
Bottom part of the backpack was made from material resistant to humidity.
This backpack also has a plate on which you can write the owner's data.
This backpack is available it two colouristic versions: brown-beige and black-green.
The backpack's capacity is 25l.