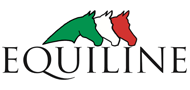 ELEONOR LADIES HALF GRIP BREECHES
Product code - 175MN08675
Sex - Woman
Collection - Summer 2017
Description
Ladies' breeches with full silicone grip. Due to their innovative cut, they shape the figure. Special seams support core muscles and improve balance.

The breeches are made of elastic and breathable material that provides freedom of movements. For perfect fit, the legs have elastic inserts.

Italian sizes are bigger, for example: Italian 38 is German 34, 44 is 40.