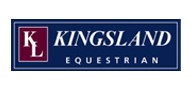 ELIZA WOMEN'S FULL GRIP E-TEC BREECHES
Product code - 188-BRFG-521
Sex - Woman
Collection - Winter 2018/19
Description
Very comfortable and warm ladies'
breeches
with full silicone seat from the latest Kingsland collection. They are made of the highest-quality elastic softshell with a nice to the touch inner side. They provide the highest comfort of wearing, they are breathable and dirt-resistant. The breeches have two convenient zippered pockets. Their legs with elastic inserts guarantee perfect fit. The wide waist fastened with two buttons prevents unnecessary pressure. These breeches are decorated with a metal pendant on a belt loop and a printed Kingsland logo on a hip.
These breeches from the latest collection will provide protection against cold and an elegant and classic look during trainings.
Material: 89% nylon, 11% polyurethane.
Show size chart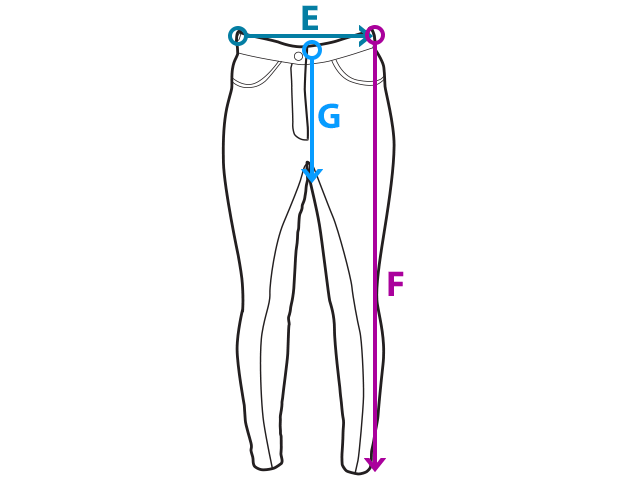 | | [E] Waist width | [F] Leg lenght | [G] Waist height |
| --- | --- | --- | --- |
| 32 | 31 | 86 | 25 |
| 34 | 32 | 88 | 27 |
| 36 | 33 | 90 | 29 |
| 38 | 34 | 92 | 31 |
| 40 | 36 | 94 | 33 |
| 42 | 38 | 96 | 35 |
| 44 | 0 | 0 | 0 |
All dimensions are given in centimeters (cm)