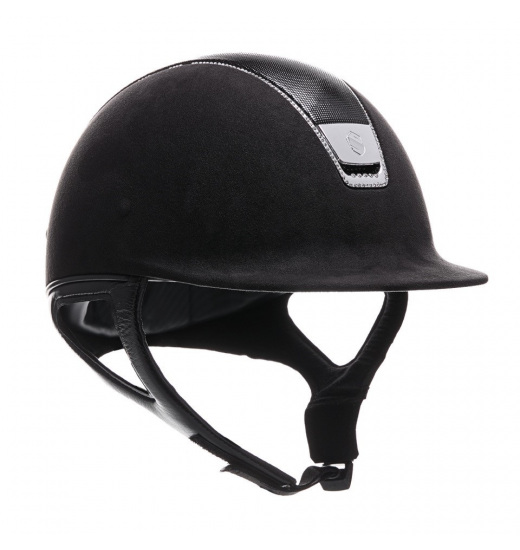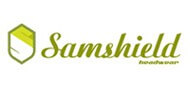 SHIMMER TOP / 255 SWAROVSKI / SILVER CHROME / BLACK PREMIUM HELMET
Sex - Unisex
Collection - Premium
Shell - alcantara
Top - shimmer
Trim - chrome
Swarovski crystals on trim - 255 Swarovski

Description
Luxurious Samshield helmet from the premium collection. Its shell is covered with black alcantara, its top with Shimmer material that was made of polished and then pressed Italian leather. Trim and shield are in silver chrome colour. Additionally, the trim is decorated with 255 Swarovski pebbles. The inside of the shell is lined with polystyrene of varying thickness, which perfectly distributes energy produced during an impact.
This helmet has a discreet and very efficient ventilation. It guarantees high comfort of wearing even on the hottest of days. There is a spongy insert on the inside of the shell, which is attached on studs. Due to special structure of the sponge it adjust to the head shape and provides perfect fit of the helmet in every possible situation. The inserts are interchangeable and you can wash them in 30 degrees Celsius, which allows to keep them clean easily.
Samshield helmets provide full protection of the most delicate parts of the head.
The highest quality products are always used in production of the helmets. What is more, each piece is trimmed by hand which guarantees the highest care of every detail. This helmet will meet the expectations of the most demanding riders.
It will be perfect both for competitions and for everyday trainings.
Samshield helmets have all the currently biding safety certificates:
CE VG1 01.040 2014-12
SEI ASTM F1163-15