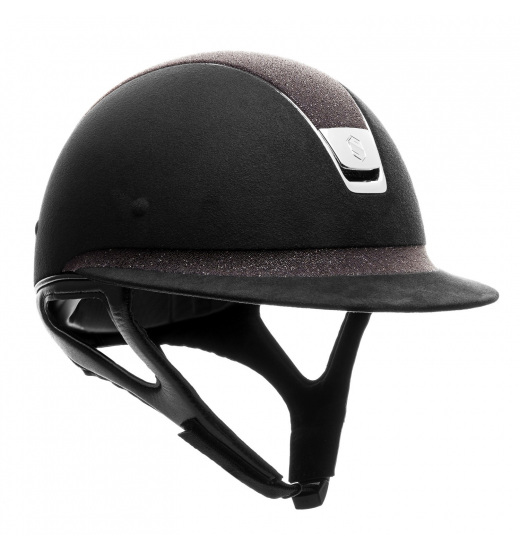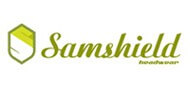 MISS SHIELD PREMIUM HELMET / ANTIQUE PINK TOP / ANTIQUE PINK BAND / SILVER CHROM / BLACK
Sex - Woman
Collection - Premium
Shell - miss shield alcantara
Top - Swarovski crystals
Trim - chrome

Description
Samshield Miss Shield is the latest helmet from this producer, dedicated for women. It differs from the basic version with its longer peak, which reminds a ladies' hat. The whole project looks exceptionally elegant. This model is not different in the technical parameters from its basic version. It meets all the currently effective safety standards.
The presented helmet is covered with black alcantara. Its top and rim above the peak is covered with material decorated with Swarovski crystals in dark pink. The whole is complemented with a silver chrome shield and trim.
A huge advantage of the Samshield helmets is their ventilation system, which is very effective and at the same time highly discreet. Cold air goes to the inside of the shell through an inlet below the helmet's shield. It goes around the rider's head and goes out through small outlets at the back of the helmet.
Samshield helmets consist of shell and interchangeable liners. There are three sizes of the shell: S, M and L. To each of the S shells you can pick a liner from 51 cm to 55 cm, M - 55 cm to 58 cm, and L - 58 cm to 61 cm.
The helmet meets all the latest, strict safety certificates:
CE VG1 01.040 2014-12
SEI ASTM F1163-15
This allows to provide the best protection possible. The helmet was trimmed by hand and materials of the highest quality were used in its production.