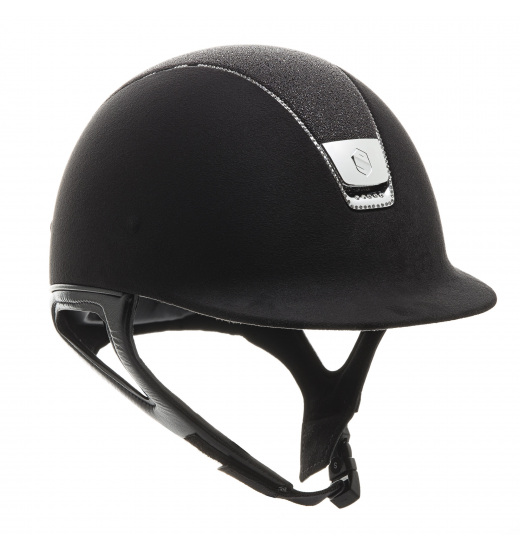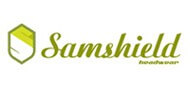 PREMIUM HELMET / ANTIQUE PINK TOP / 255 SWAROVSKI / SILVER CHROME / BLACK
Sex - Unisex
Collection - Premium
Shell - alcantara
Top - Swarovski crystals
Trim - chrome
Swarovski crystals on trim - 255 Swarovski

Description
Very elegant, light, and durable helmet from Samshield's premium collection. Its polycarbonate shell is covered with black alcantara, which is sensuous and at the same time solid, while the helmet's top is made of eye-catching dark pink material with brocade. Trim and shield are in silver chrome color. What is more, the trim is decorated with 255 Swarovski crystals. Its innovative and very aesthetic ventilation system perfectly channels heat excess. The inner side of the shell is made of polystyrene of varying thickness, which provides better energy distribution in case of impacts. The helmet's inside is lined with attachable liner made of special "shape memory" sponge that adjusts to the head's shape. The liner is easy to detach, which makes it simple to keep clean.
This helmet fully protects the most delicate parts from impacts. Used materials along with hand-made trimming makes this product a perfect item for the most demanding riders, who value comfort and safety. Its chrome shield and trim with 5 Swarovski crystals make it exceptionally elegant. The shiny crystals are also on the back and they form a black-and-white logo on the line connecting the helmet's top and shield.
This impressive helmet will be perfect both for competitions and for everyday trainings.
For maximal safety, this helmet meets the most important standards and has the following certificates:
-CE VG1 01.040 2014-12
-SEI ASTM F1163-15
Time left for this offer: