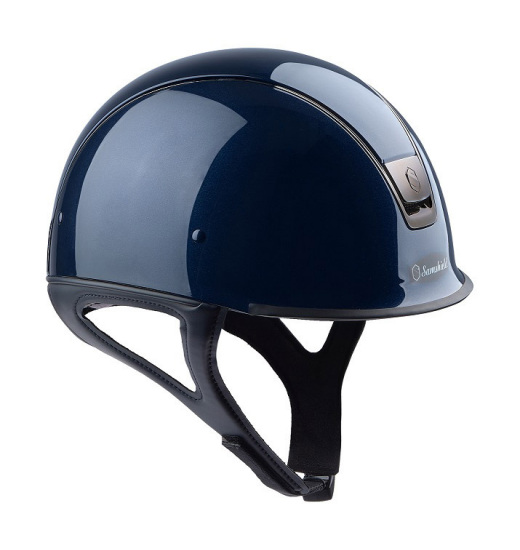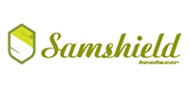 RACE SHADOW GLOSSY HELMET NAVY
Sex - Unisex
Collection - Shadow Glossy
Shell - shadow glossy
Top - shadow glossy
Trim - chrome

Description
Shadowrace helmet comes from the latest line of Samshield helmets. It provides exceptionally high safety, comfort, stability, and efficiency.


Shadowrace model has a very short visor due to which the eyeshot is larger.


The outer shell of the helmet is made of navy blue polycarbonate, which is a very durable material that is usually used in production of the best motorcycle helmets. The inner side of the shell is lined with polystyrene of varying thickness, which effectively absorbs energy that is produced during an impact. A well-known system of liners has also been applied in this helmet. The liners are made of special sponge that has shape memory. It provides high stability of the helmet on the head, even during the most impetuous movements. Proper shape of a chin strap provides additional stability. Due to anthropomorphic research it was possible to design such a shape of the inner shell that provides perfect fit to the rider's head shape and guarantees high comfort of use. Another crucial issue is the helmet's efficient ventilation system. In all Samshield helmets the system of air flow is smartly composed into the shell. The air comes through an inlet that is placed under the shield with the producer's logo, then it flows around the rider's head, takes away heat excess from the inside of the shell and goes out through outlets on the back of the helmet.


The helmet's shell is available in three sizes: S, M, L. 4 to 5 liner sizes fit each shell (more information included in the size chart). Size range is from 52 cm to 61 cm. Using interchangeable liners will also perfectly work with kids, because as they grow up, there's no need to buy a brand new helmet, you can only change the liner to a bigger one. What is more, the liners can be washed in 30 degrees Celsius, which makes it easy to keep them properly clean.


This helmet meets all the most important standards and safety certificates:

-CE VG1 01.040 2014-12
-SEI ASTM F1163-15