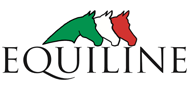 MACKENZIE LADIES SHOW JACKET
Product code - M00414
Collection - Classic
Description
Handmade in Italy, this tailcoat is made using the Equiline's innovative X-Cool Evo fabric that lends the garment a high degree of breathability, perfect fit, and excellent water repellent properties.
This elegant tailcoat guarantees excellent freedom of movement and its style is particularly suitable for the Hunter discipline as the tails are particularly short and light. Machine washable.


Italian sizes are oversized, for example: Italian 38 is German 34 and Italian 44 is German 40. Please take a look at the size chart before ordering.
Show size chart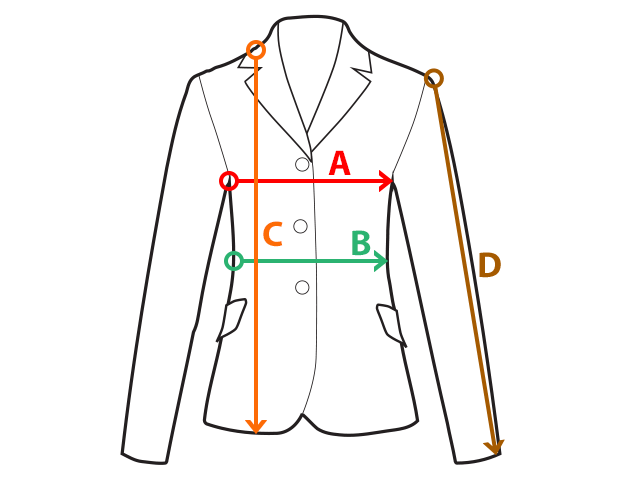 | | [A] Chest width | [B] Waist width | [C] Lenght | [D] Sleeve lenght |
| --- | --- | --- | --- | --- |
| 38 | 0 | 0 | 0 | 0 |
| 40 | 40 | 38 | 45 | 60 |
| 42 | 0 | 0 | 0 | 0 |
| 44 | 0 | 0 | 0 | 0 |
| 46 | 0 | 0 | 0 | 0 |
| 48 | 0 | 0 | 0 | 0 |
All dimensions are given in centimeters (cm)